Pipeline Safety | previous page
---
Pipeline Safety Program Staff
Contact any of these PUC staff members by:
Phone: (605) 773-3201
Regular mail: SD PUC, 500 E. Capitol Ave., Pierre, SD 57501-5070
E-mail: Click on their name, below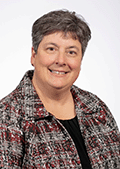 Mary Zanter, Pipeline Safety Program Manager
Mary Zanter has a bachelor's degree in electrical engineering and a master's degree in business administration. Prior to joining the PUC staff in 2012, she worked for MidAmerican Energy for 19 years, first as a plant engineer at Neal Generating Station, then as a gas engineer, and finally as an operations supervisor in Sioux Falls, S.D. She then spent two years working for Interstates Engineering in Sioux Center, Iowa, as a senior project engineer doing electric distribution design for manufacturing facilities. Mary served as a pipeline safety inspector for the PUC for a year prior to being named program manager in 2013.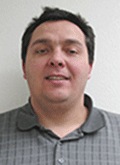 Boice Hillmer, Pipeline Safety Engineer
Before joining the PUC in 2013, Boice worked four years as a building engineer for the South Dakota Game, Fish and Parks Department where his duties included survey data collection, plan development and construction management. His professional experience also includes serving as a chief estimator and project manager for a general contracting company. Boice is also a licensed plumbing contractor and holds a bachelor's degree in construction management from South Dakota State University.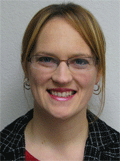 Kristen Edwards, Staff Attorney
Kristen came to the PUC from the private sector in September 2012. Kristen is a native of rural Iowa and holds a bachelor's degree in political science with an emphasis on public law from Minnesota State University, Mankato. Kristen earned her law degree from the University of South Dakota in 2010.