Consumer Assistance| previous page
---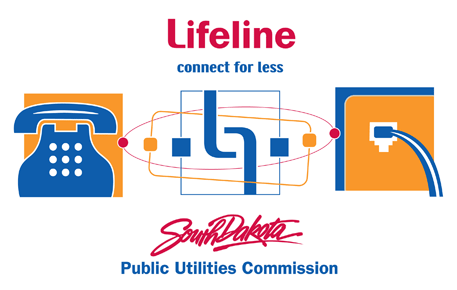 Staying connected to family, friends and businesses is an important part of life. Having access to affordable communications services for your home makes staying connected easier. You may qualify for Lifeline, a special program that helps reduce the cost of telephone and broadband services so you can connect for less.
The Lifeline discount for eligible subscribers is up to $9.25 per month for qualifying monthly broadband or bundled services that meet the broadband minimum service standards. If a service meeting the broadband requirements is not available or an eligible subscriber elects to not include broadband as part of their service, a discount of up to $5.25 per month is also available for qualifying telephone-only service. Subscribers may receive a discount on either a wireline or wireless service, but may not receive a discount on both at the same time. FCC rules prohibit more than one Lifeline service per household. Residents of tribal lands, see Tribal Lifeline and Tribal Link Up.
Eligible consumers may also be able to sign up for free toll blocking or toll limitation service that either blocks or limits long-distance calls from your phone.
The Lifeline program has eligibility requirements. You may qualify if you, one or more of your dependents, or your household participates in any of the following programs:
Medicaid
Supplemental Nutrition Assistance Program (SNAP, formerly known as food stamps)
Supplemental Security Income (SSI)
Federal Public Housing Assistance (Section 8)
Or, if your household income is no more than 135 percent of the federal poverty income guidelines (see table below).
You may be asked to provide proof of your eligibility.
2023 Health & Human Services Poverty Guidelines
Number in Residence
135% Guideline (Annual)
Number in Residence
135% Guideline (Annual)
1
$19,683
5
$47,439
2
$26,622
6
$54,378
3
$33,561
7
$61,317
4
$40,500
8
$68,256

For each additional person after 8, add $6,939 to the annual guideline.
Federal Register, Vol. 88, No. 14, January 19, 2023, pp 3424-3425
(Applicable to the 48 contiguous states and the District of Columbia only.)
To apply for Lifeline, use the Lifeline National Verifier to enter your information, create an account and see if you qualify. If you are not able or do not wish to complete an application online, a print application option is also available. Please keep in mind that applying with a paper application can take longer than the online alternative. You will be required to provide documentation to prove eligibility regardless of application method.
Important Information
Lifeline is a government assistance program and the service is non-transferable.
Not all telephone providers in South Dakota offer the Lifeline discount.
Only one Lifeline benefit is permitted per household. Federal rules prohibit subscribers from receiving more than one Lifeline service. If a subscriber or his or her household currently has more than one Lifeline-discounted service, they must de-enroll from other Lifeline services immediately or be subject to penalties. A household is defined as any individual or group of individuals living together at the same address as one economic unit. An "economic unit" consists of all adult individuals contributing to and sharing in the income and expenses of a household. A household may include related and unrelated persons.
While Lifeline support is limited to one line per household, support is also available to eligible low-income subscribers living in group living facilities. Lifeline applicants may be asked to complete a one-per-household worksheet, which asks questions about your household to determine if there is more than one household at your address. For help determining who is a member of your household, check out the Lifeline Eligibility Pre-Screening tool available at https://www.lifelinesupport.org and click on "Learn more about qualifying"
Every year, USAC will check to confirm you still qualify for the Lifeline program. If they are unable to verify your qualification, you will receive a letter in the mail and may also receive reminders by mail or pre-recorded messages on your phone. If you are asked to re-certify, you must do so within 60 days, or you'll lose your Lifeline benefits.
If your Lifeline service is free, use it at least once every 30 days. If you don't, you will get a 15-day notice to use it or it will get turned off.
If you change your address, no longer qualify for Lifeline, or more than one person in your household gets Lifeline, you must notify your company within 30 days.
Affordable Connectivity Program
The Federal Communications Commission's has implemented a new, long-term program to help ensure that households can afford the broadband they need for work, school, healthcare and more. The Affordable Connectivity Program provides a monthly discount on internet services for eligible households and a one-time discount on the purchase of a laptop, desktop computer or tablet. Applicants must meet certain requirements to be eligible for this program
Rev. 6/06/23