Commissioner Fiegen | previous page
---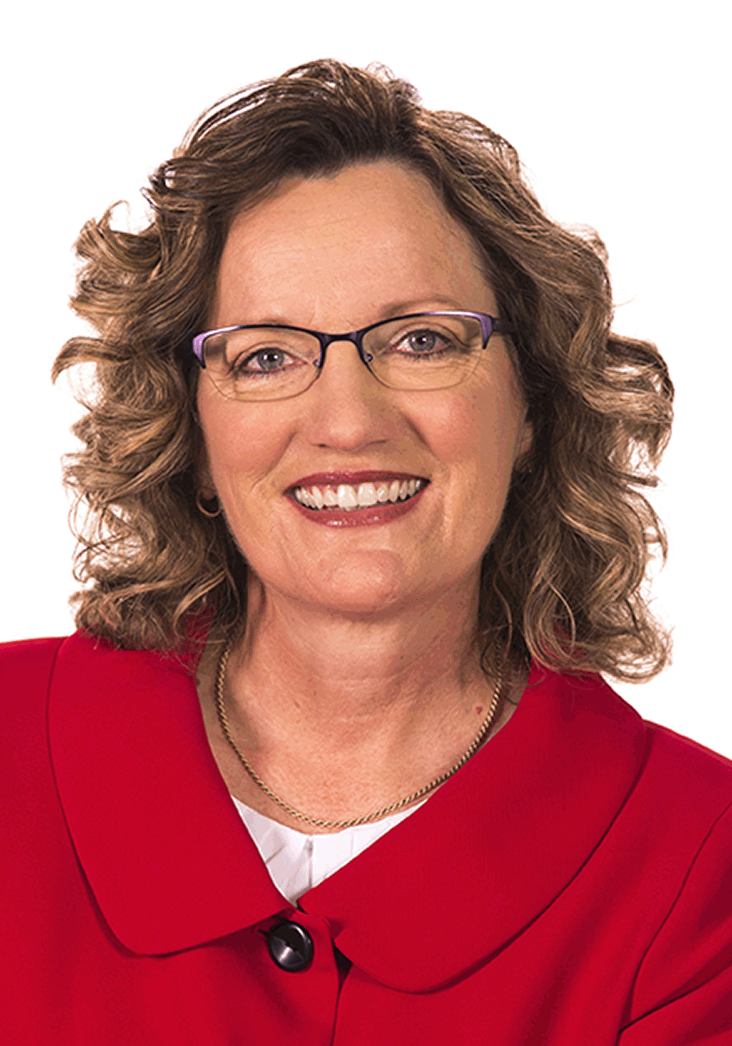 Kristie Fiegen currently serves as chairperson of the South Dakota Public Utilities Commission. She was appointed to the PUC by Gov. Dennis Daugaard on Aug. 9, 2011, to fill a vacancy on the commission. Kristie was then elected to the commission in November 2012 and re-elected in November 2018. She has served as chairperson of the PUC in 2017 and 2018 and vice chairperson in 2012, 2015, 2016, 2021 and 2022. She is a member of the National Association of Regulatory Utility Commissioners' Committee on Gas and Subcommittee on Pipeline Safety. Kristie holds leadership positions in the Southwest Power Pool regional transmission organization including serving as the immediate past president of the Regional State Committee and current chairperson of the Regional Allocation Review Task Force, the Improved Resource Availability Task Force, and the RSC Nominating Committee. Kristie provides guidance related to the interests of the public and gas consumers to the Gas Technology Institute as a member of GTI's Public Interest Advisory Committee.
Prior to joining the PUC, Kristie was the president of Junior Achievement of South Dakota for 17 years and was recognized as the top Junior Achievement USA President in 2008. Under Kristie's leadership, participation in Junior Achievement increased from 2,400 to more than 44,000 students annually and her team was named among the top eight franchises in the country nine times. Kristie's career also includes serving as the South Dakota area manager for the National Multiple Sclerosis Society for nine years and as a sales representative for Monsanto Company.
Kristie's public service career includes four terms in the South Dakota House of Representatives, from 1993 to 2001. While a legislator, she served as chairperson of the House Health and Human Services Committee and the state chairperson of the American Legislative Exchange Council.
Since 2003, Kristie has been appointed by four governors to serve on the South Dakota Court Appointed Special Advocates Committee and currently serves as the chairperson. She has been active in Rotary, the United Way and Toastmasters, is a Junior Achievement volunteer and an active member of Central Church.
Kristie earned a bachelor's degree in commercial economics and agricultural business from South Dakota State University and a master's degree in business administration from the University of South Dakota. She grew up on her family's farm near Chancellor, South Dakota, and is a graduate of Parker High School. Kristie and her husband, Tim, live in Pierre and Sioux Falls and have two grown sons, Alexander (wife McKenna) and Jackson. Kristie is passionate about hosting family and friends, attending sporting events, and walking in faith through Christ.
January 2023