Pipeline Safety | previous page
---
Pipeline Safety Program Staff
Contact any of these PUC staff members by:
Phone: (605) 773-3201
Toll-free fax: 1-866-757-6031
Regular mail: SD PUC, 500 E. Capitol Ave., Pierre, SD 57501-5070
E-mail: Click on their name, below


Nathan Solem, Program Manager

Nathan Solem began working as an analyst for the PUC in 2006 and became a certified pipeline inspector in 2009. He currently directs the pipeline safety program and performs inspections. His background includes more than 30 years experience in various industry positions including engineering, finance, operations and administration. Nathan holds a master's degree in business administration from the University of Phoenix and a bachelor's degree in metallurgical engineering from South Dakota School of Mines and Technology. He has completed all required and elective training courses from the federal Pipeline Safety Office of Training and Qualifications.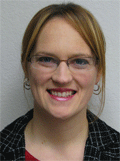 Kristen Edwards, Staff Attorney
Kristen came to the PUC from the private sector in September 2012. Kristen is a native of rural Iowa and holds a bachelor's degree in political science with an emphasis on public law from Minnesota State University, Mankato. Kristen earned her law degree from the University of South Dakota in 2010.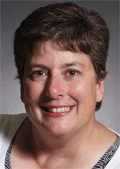 Mary Zanter, Pipeline Safety Inspector
Mary Zanter has a bachelor's degree in electrical engineering and a master's degree in business administration. Prior to joining the PUC staff in 2012, she worked for MidAmerican Energy for 19 years, first as a plant engineer at Neal Generating Station, then as a gas engineer, and finally as an operations supervisor in Sioux Falls, S.D. She then spent two years working for Interstates Engineering in Sioux Center, Iowa, as a senior project engineer doing electric distribution design for manufacturing facilities.